Photos
June 16, 2008 - Cloverdale School in Farmington, MI
June 19, 2008 - Plymouth, MI Music in the Park
June 2008 - Fiddlers Truck Gets a Face-Lift
June-July 2007 - West Coast Tour
June 2006 - Katrina Relief Benefit Tour
The Fiddlers scraped paint and dug through piles of debris to reclaim usable bricks at a historic house in Biloxi, Mississippi. Some of the kids even rescued a rooster from under the house!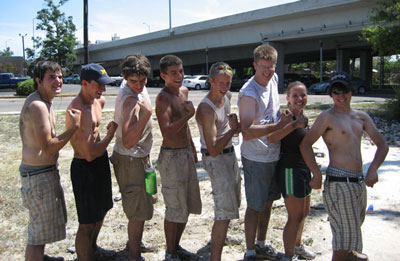 January 2006
Another visit with "Lucy Ann Lance in the Morning"
December 2005
Entertaining the patients in Ann Arbor's VA Hospital
November 2005
12th annual Fall Hometown Concert featuring guest artists Mark O'Connor's Hot Swing!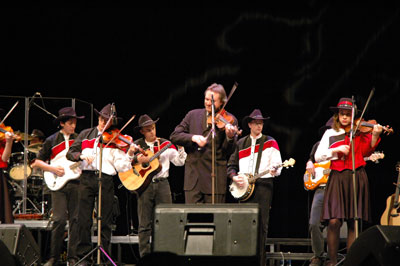 October 2005
The Fiddlers posed with Lucy Ann Lance, after performing on her morning radio show on WAAM in Ann Arbor.
Back to Photos index